Volunteers
Volunteers are the backbone of this outreach. Stocking shelves, working at the check-out, sorting in the warehouse - these are vital functions in providing the best service possible.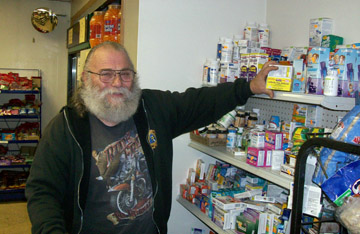 We have opportunities for everyone, from high-activity to stationary work.
Family Table volunteers work a variety of hours - full days, half days, afterschool hours, Saturdays.
If you have even an hour a week you will make an enormous difference in the lives of some very special people. Contact us to sign up today!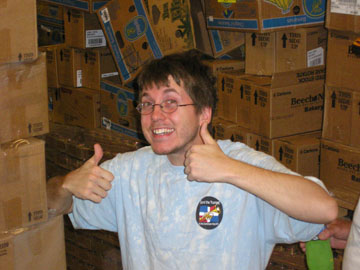 Volunteers at Work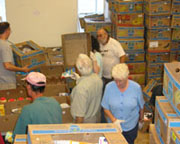 ---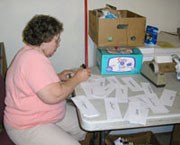 ---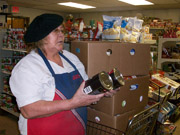 ---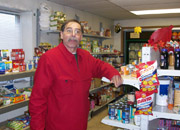 ---